How to prepare your kitchen for a renovation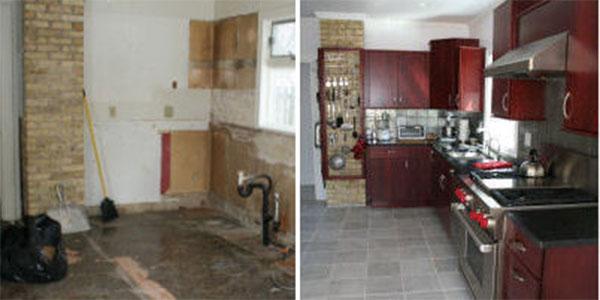 So you've decided on your kitchen remodeling in Maryland. You know exactly what your residential remodeling contractors are going to do for you, and you can't wait to use your new, fully-renovated kitchen.
But before the construction starts, what should you be doing to prepare? Is there anything that you can do now to make sure your kitchen remodeling in Maryland goes smoothly?
Check out these simple tips and get ready to see your kitchen like you've never seen it before.
---
Collect supplies
To make sure that all of your kitchen appliances and plates are safe, you'll need boxes, bubble wrap, newspapers and other packing materials to safely store your belongings while the renovation is going on.
Clear a space in your dining room or basement. This will be where you put your boxes for the duration of the remodeling. Make sure it's out of the way. Your residential remodeling contractors will be grateful.
Separate daily use from the rest
Which kitchen items and appliances can you not live without? Your coffee maker? A toaster? Maybe a few pots and pans? Before you pack everything up, make one box your "daily use" box. This is where you'll keep your kitchen essentials for the next few days or weeks while your home improvements are completed..
Rather than packing and unpacking your belongings, you'll have easy access to your favorite kitchen appliances and items.
Clear out panties for donations
Do you have boxes of macaroni and cheese that you know you'll never use? Maybe you have canned foods that your family never eats. All of these items are taking up valuable space in your pantry, and since you're not using them, they could benefit someone else.
Empty your pantry and keep one box for donated foods. Add to it whenever you find an item that you know you or your family will never eat. If you have excess of something, donate a few extra cans to someone in need. Once your kitchen renovation in Maryland is done, you'll see that removing those items made a lot more space in your pantry, and they helped someone in need.
Wrap plates and breakable
Use your newspaper and bubble wrap to wrap all breakable plates and dinnerware before the home improvement renovations begin. Though your renovations may only last a week, glass and ceramic items can easily be broken - especially if someone accidentally drops a box.
Newspaper and bubble wrap will keep your items safe until you put them back. If you need to leave out a few plates in your "daily use" box, choose either plastic plates or use paper plates. Plastic plates are easy to wash in the bathroom if your kitchen sink is unavailable, and paper plates make cleanup simple.
Store any window treatments or wall decorations
Even if your residential remodeling contractors won't be knocking out walls, it's best to take down all window treatments - blinds, curtains - and wall decorations such as photo frames. These items could be damaged in the construction if they're still hanging around so put them in a box and keep them safe.
Once all of your belongings are packed, store them in that dining room space or basement you prepared earlier. Your home improvement project will go much smoother with these items out of the way, and you won't have to worry about them getting broken or damaged.
Share with us, what do you do to prepare for a kitchen remodeling?