Everything You Need to Know About

Basement Remodeling from A to Z

Basement Remodeling from A to Z


A basement remodel isn't something to do hastily – it's a very big deal. Before you even meet with a basement remodeling expert, read our advice
First Things First:
Why Should You Consider Basement Remodeling?


Let's face it. An unfinished basement can be cold and cheerless. An area you'd use primarily for laundry and storage. This is precious real estate in your home being seriously underutilized. But basement remodeling gives this area the potential to be molded into a more livable, comfortable space.

If you're planning on selling your home in the near future, you may want to remodel your basement to increase your resale value. According to the 2015 Remodeling Magazine Report, the average ROI of a basement remodel is 72.8%.*

The DIY Network reported that when two homeowners undertook a basement remodel, they realized an estimated $9,000 return in terms of home-equity increase.**
Basement Remodeling Costs
Sometimes the average cost of basement remodels are hard to pin down. A lot of the construction done during remodeling the basement entails working with or around electrical wiring, plumbing, ducts and other technical aspects of the home. You would likely benefit from expert assistance.

Also, the humid, damp nature of basements combined with the possibility that the space will experience flooding at some point means that you will need to select waterproof or mold and moisture-resistant building materials.

However, it's possible to ballpark the figure. HomeAdvisor reports that the average national basement remodel cost runs between is at an average of $18,468 with costs spanning from $10,000 to $27,000. The differences in price range can be attributed to the fact that no two basements are alike, and each homeowner's plans to remodel a basement are unique.
BASEMENT REMODELING ROI
(Remodeling Magazine Report)
Basement Remodel Average ROI
73%
BASEMENT REMODELING ROI
(DIY Network Report)
0
Home-equity increase ($ USD)
Average Basement Remodel Cost
(HomeAdvisor Reports)
0
Average Remodel Cost ($ USD)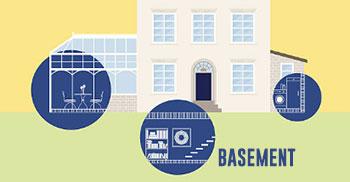 Basement Remodeling Ideas:

Choose What Suits Your Needs

Basement remodeling has been taking over homes by storm. People are finding truly creative basement remodel ideas, expanding their living space and increasing their home value too. The ideas are endless. Don't let your basement waste away. What will you turn yours into?
Basement Media Rooms
Theater rooms are for real enthusiasts. You can incorporate a number of adjustments to enhance your experience: plush reclining seats, enclosed walls, surround sound, a projection screen, maybe even a popcorn machine!

Open TV spaces are more casual and cost-effective to set up. It resembles an ordinary living room with media equipment added.

The choice is yours. If you are a movie enthusiast who loves getting swept away, you might want to consider an enclosed theater room. If you are looking for a general entertainment space to share with others, an open TV space could fit the bill more properly. The budget will also be a consideration here.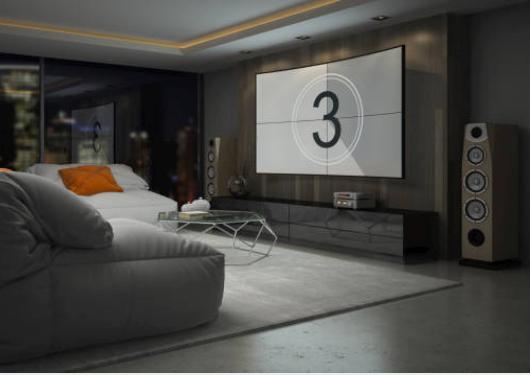 Basement In-Law Suites
A hot basement design trend for 2017 is creating full guest suites. A basic suite can contain a bedroom and bathroom. If you want to go more expansive you can incorporate a lounge area alongside the bedroom or a morning bar close to the bathroom.

In-law suites are a nice idea if your relatives come to visit often and you want them to have a comfortable place to stay. Or you might have loved ones who are interested in "aging in place." It would be a wonderful gesture to invite them in to create a new home.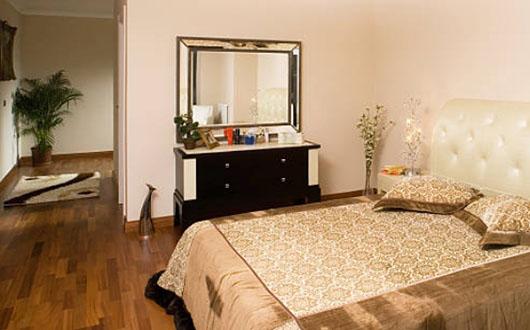 Basement Music Auditoriums
You may already be familiar with basement theater rooms, but what about an entire auditorium or music room in your basement? This is a trend that is getting more popular in 2017, and if you love music and you easily spend hours playing it or listening to it, you'll want to jump on this bandwagon.

Music rooms can vary in design and size. One might be a mini-auditorium where you invite family and friends for music shows, or a simple, small soundproofed room where you can practice your instrument.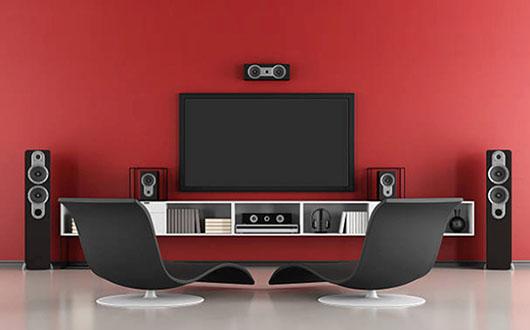 Basement Space for Everyone
Another popular idea is turning the basement into a lounge space for everyone.

This space is based on an open concept design – you set up different lounge spaces for the adults, the kids, and maybe even the pets.

You could also have one space set aside for the entire family, or you might consider adding a TV area, kitchenette or bar area for adults.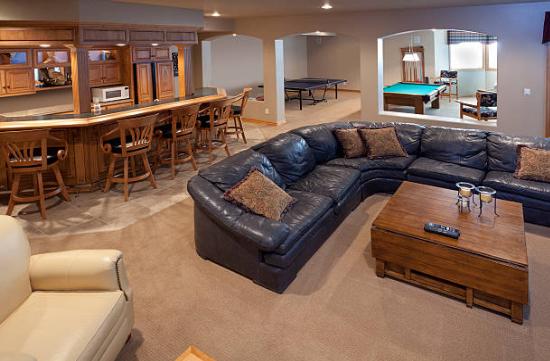 Some good food for thought

AS YOU CONSIDER A BASEMENT REMODEL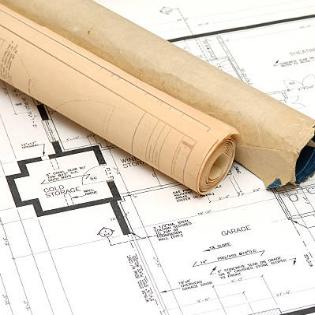 Before you go to remodel your basement, consider the future use of the room. When you keep a flexible space, you can change it into whatever you need it to be in the future.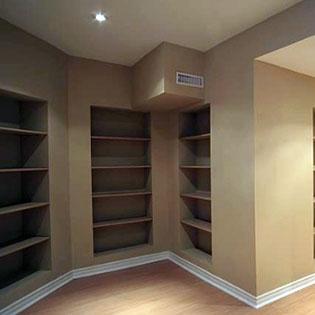 Maximize that space in the basement by adding storage areas and built-in shelving. Be sure not to go overboard with too many built-ins or too much woodwork because this can wrack up a bill and you may not get as much of a return on investment when it's time to sell. Keep it simple and inexpensive, while making it attractive.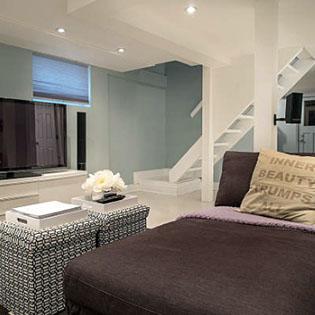 Remember the importance of your remodel matching the rest of your house. When you remodel a basement you want it to feel like it belongs to the rest of your home. That way there's a good flow and people will feel comfortable in that new space.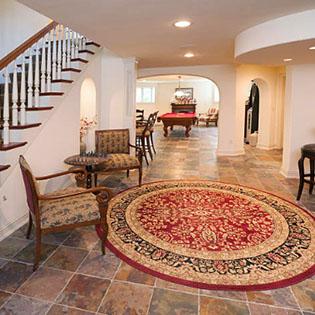 Don't put a drop ceiling into your basement – it will automatically feel cheaper. Again, you want your space to look like the rest of your house. A drop ceiling takes away precious ceiling height and make the space feel a lot smaller.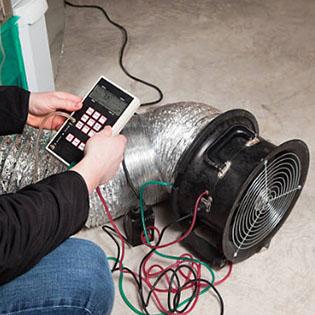 Basement air purification system is a great way to make your basement smell as good as it looks – that is, as long as you are not masking some sort of problem like mold or mildew.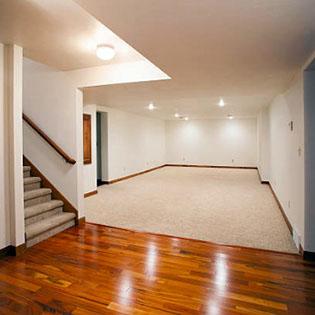 If you feel as if your basement is cold and uninviting, the carpet may not be where you want to cut back on expenses. Install a quality carpet that'll make the room more comfortable and inviting.
We hope we have given you some good food for thought.
Call us for a free consultation so we can help you explore your options.

We hope we have given you some good food for thought.
Call us for a free consultation so we can help you explore your options.

* http://www.remodeling.hw.net/cost-vs-value/2015/
** http://www.diynetwork.com/how-to/rooms-and-spaces/basement/basement-remodeling-tips