Bathroom Remodeling for the House
Systematic Work. Streamlined Process. Consistently Successful.
Did you know that we spend on average 92 days in the bathroom?*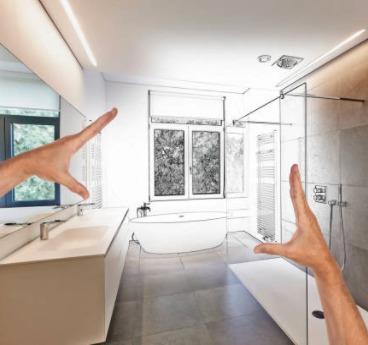 Considering that the average life expectancy is eighty, this is a pretty striking statistic. Between the time we spend in the bathroom reading (40% of us 'fess up to this), getting dressed, spending time on personal hygiene, showering and singing in the shower, the hours rack up.** 92 days breaks down to almost two hours a week – and for many of us that's a modest estimate.
No wonder bathroom renovation has grown steadily in popularity and continues to grow. From 2005 to 2015, bathroom remodeling grew by almost 40% in the wake of economic hardship throughout the country.
Despite the fact that renovating your bathroom costs money up front, it is a wise investment. Remodeling Magazine reports that bathrooms have the highest rate of return at 78.3% of the initial investment***.
Considering the amount of time we spend in the bathroom and the handsome rate of return, we don't blame you for wanting a beautiful lavatory. If your restroom is no longer able to meet your needs, or just tired and stale, we want to turn your vision of a wonderful renovation into your reality.
Easy on the Eyes, Easy to Use
We believe that home bathrooms should be spa-quality and user-friendly. That's why we listen to you, cataloging your likes, dislikes and needs, drawing up an original concept so that we can proceed to build your vision. We design appealing bathrooms that will relax you, reducing stress and soothing the spirit.
Because you spend so much time in the bathroom everything should be easy to use and convenient. With only high quality materials, we know how to use space intelligently. We realize that space is limited and that you want to make the most of the space that you have.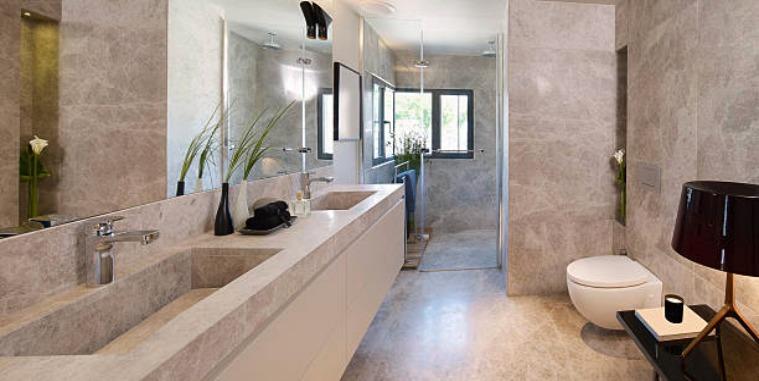 Our Bathroom Renovation Process
Have you ever had your home renovated, expecting a predictable result, only to find yourself working around remodeling chaos for months and months? Even worse, you may have paid good money for a high quality renovation, finding out after it's too late that cheap materials were used and corners have been cut.
We've nailed our process down to a science, so the length of time we tell you the renovation is going to take will always be the amount of time it takes in reality. Our customer services is founded upon organized employees who share the same goal as you do – getting your bathroom completed as perfectly and speedily as possible.
At the same time, our process balances quality and speed. We always pull permits and never take shortcuts. We will never sacrifice the quality of your bathroom to get the job down quick. With organized planning and precision, we remodel the right way.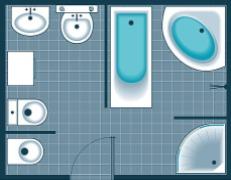 Endless Options
Not everyone desires or needs a designer bathroom. We offer basic bath remodels in addition to magazine-worthy bathrooms. If you want options, you've got them: we can do a simple bathtub replacement for you or a tub to shower conversion dependably for a reasonable price without skimping on the quality.
Commercial Bathroom Remodel
Regardless of the type of business you own, you want your bathroom to be both professional and appealing; a reflection of your brand. First impressions can last a lifetime, after all. We can install or transform a new commercial bathroom that is sure to impress clients, customers and staff with artistic quality and innovative functionality.
If you want to make a lasting impression, allow us to renovate and repair with services that will save you time, money and energy. No matter what stage of your project you're in, we will provide professional quality work so that you can rest assured you'll get the results you need to expand your business. Although your bathrooms may be well-maintained now, replacing fixtures communicates that your business Is cutting edge.
---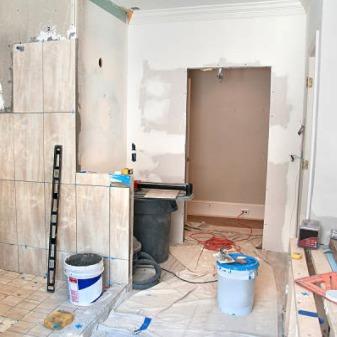 We can provide the following services:
Replace fixtures like a sink or toilet
Replace or install new, beautiful lighting
Install or move a tub or shower
Install urinal stalls
Move or replace pipes and plumbing
Replace or install new tile on the walls and/or floors
We want to understand what your desires, requirements, need and budget are so that we can do the best job possible. We know how paramount it is to get back to business in a timely matter, so we cut out the stress and the mess so that you can focus on what you do best – running a successful business.
---
Sounds Great, But What's the Bathroom Remodel Cost?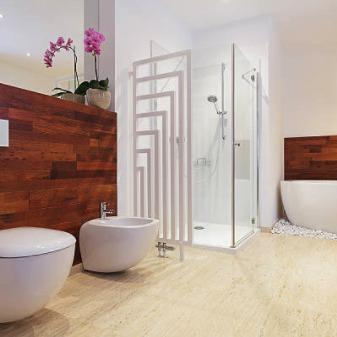 The bathroom remodel cost depends upon a few factors:
Is the bathroom located on the first or second floor?
How much of your bathroom would you like to be remodeled?
Is water damage present?
Is plumbing in good condition?
Will any of the electrical or plumbing need to be moved?
What products do you desire?
Are you looking for a budget remodel or a dream bathroom?
Rest assured, although there are variables, we take measures to make our quality work affordable, including offering a variety of products and options for you to choose from.
---
How Long Will it Take to Renovate my Bathroom?
The length of time to complete your bathroom remodel depends on how much work is required. Some very basic services might be completed in as little as a day, while a basic complete bathroom renovation may take about five days for a residential property. More complex bathroom remodels will take a bit longer, and of course there are unknown factors, like insect infestation or water damage that will add more time to the renovation.
As you can see, there are a variety of factors that can influence the cost and length of a bathroom remodel. We think that the best way to make an intelligent decision is to have one of our consultants visit your home, provide you with design ideas and options, and price exactly what you would like so you will know the cost down to the penny.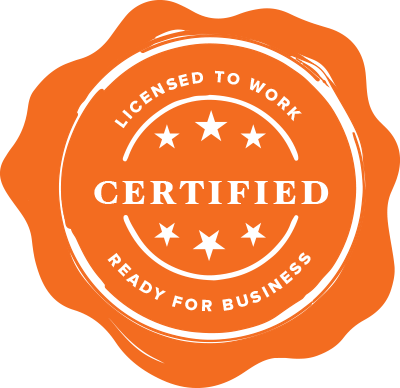 Call us today for a consultation and estimate.
There will be no high pressure sales pitch, we just want to offer expert advice and a guaranteed price. And of course, the consultation is always complimentary.
References:
*http://www.scotsman.com/news/how-long-do-we-spend-in-bathroom-1-189-years-1-1072528
**http://www.map-testing.com/assets/files/Am%20Std%20Bathroom%20Survey%20detailed%20findings.pdf
***https://www.homeadvisor.com/article.show.Budgeting-for-the-Boudoir-Bathroom-Remodeling-in-Difficult-Times.16320.html