Your Comprehensive Guide to

Basement Remodeling from A to Z The way your outdoor space appears is an extension of your interior space. This is a space for you to enjoy many months of the year, and in some places all year.
Quality custom decks will boost the value of your home, providing a peaceful retreat for you and your family.


When it comes to custom decks on houses, wood decking is by far the most popular choice. However, synthetic plank decking can offer aesthetic appeal with less upkeep. Composites (decks that blend ground-up wood and plastic) are also rising in popularity.

With an extensive amount of decking material on the market, it's difficult to take the plunge and decide which type will stand the test of time. Looking at custom deck photos will prove helpful in your research. Additionally, this comprehensive guide will offer helpful suggestions for those interested in upgrading or building decks on houses and those looking to maintain a beautiful custom deck.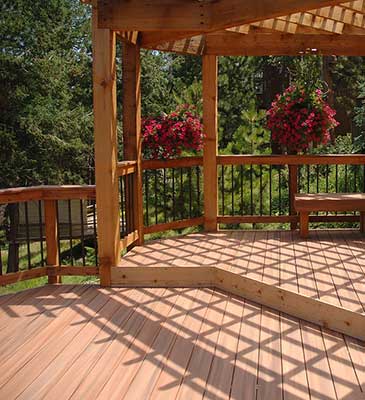 Interested in Custom Decks?

THINGS TO CONSIDER WHEN REMODELING OR BUILDING A CUSTOM DECK
What is your budget like? Is it tight or is it more open?
What will the primary purpose of the deck be? Privacy? Entertainment? A place to dine?
How much of your outdoor space do you want your deck to take up?
Are there any restrictions to think about, like city building codes or HOA guidelines?
Important elements of design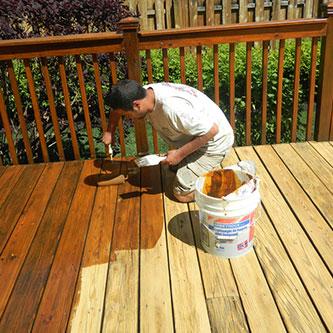 Color and finish, a width of the decking, and the design of the railing should all be taken into consideration.
How to attach a deck to a house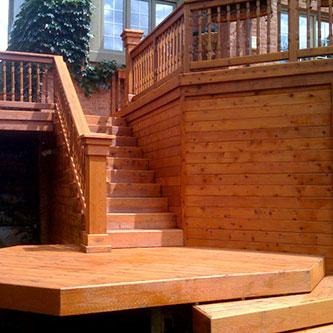 Raised ranches, ranches, and houses with contemporary house styles work well with many deck designs.
The right deck for the right house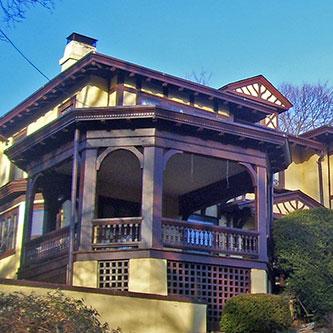 Tudors, 1920s bungalows and colonial houses may pose more challenges for designers.
Benefits of Various Decking Materials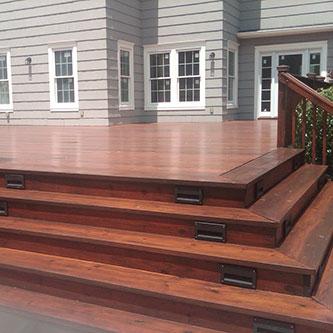 Wood decks lend authenticity. Your typical wood deck is composed of pressure-treated pine, but there are other options available: tropical hardwoods, redwood and cedar are other options to consider.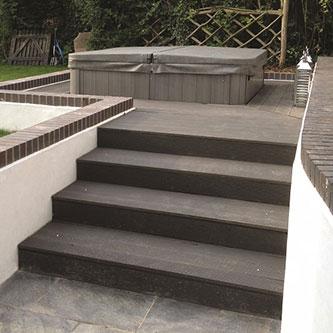 Composite decking offers the look of wood but you are not required to stain. Most composite decking comes with sides encased in plastic, preventing mildew growth.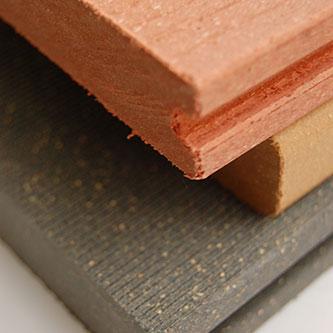 Plastic decking is ideal for resisting the elements without the need to stain. Lightweight and easy to take care of, choices include polyethylene.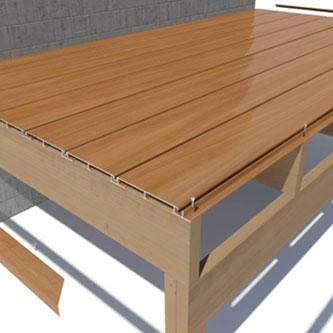 Aluminum decking offers rigidity, toughness and slips resistance. Its finish should last for quite a while and the textured surface will add traction while preventing rain from dripping through.
Outdoor space permitting, there is no limit to features you can include in your deck build. Some of these features include: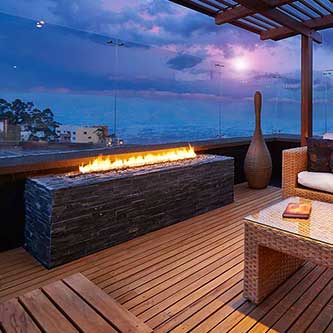 This allows you to use your deck during the cooler seasons comfortably.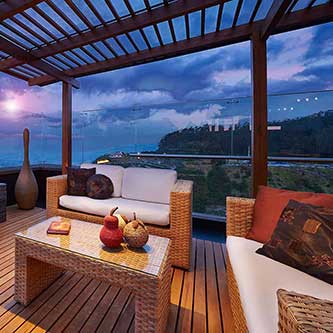 This lends to a more open layout and saves you money.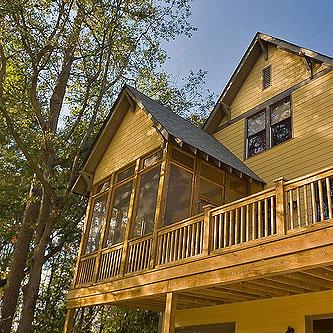 Gain a little privacy or keep the bugs out.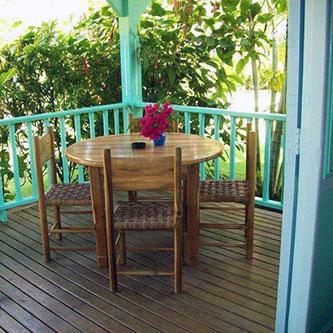 A dining area built into the deck provides convenience when it comes to eating outdoors.
Here's How to Make a Small Deck Look Bigger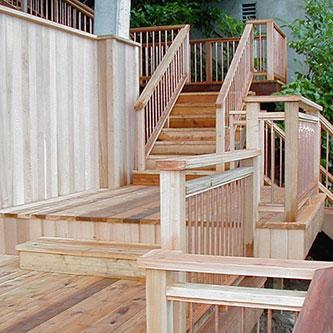 If an awkwardly sloped yard is preventing you from having a deck built, consider constructing multiple levels. This offers a bigger feel and comfortably separates different areas of your custom deck.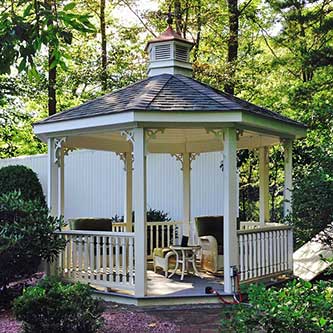 Small backyards may limit your capacity to build a spacious deck horizontally, but vertical space is more available. Consider incorporating a pergola or an arbor into your build.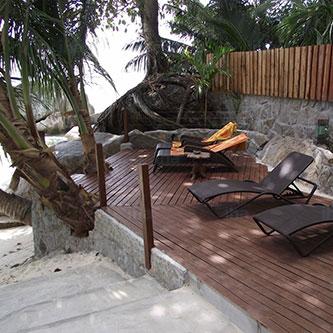 You can use a tall tree to provide shade to areas of the deck, reducing the need for awnings or umbrellas, allowing you to harness the privacy that shrubbery allows.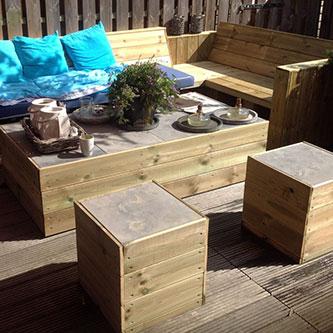 Reduce clutter in your limited space by simplifying storage. You can use built in seating lids that flip open to storage space you can use for décor, seat cushions or children's outdoor toys.
Maintaining a Beautiful Custom Deck

From normal wear and tear to harsh weather conditions, your deck is affected by many things throughout the year. Regular maintenance is the key to keeping your outdoor living space as functional and beautiful as possible. Here are five tips to ensure that your deck will stay in shape.
Make repairs as soon as possible
If you've got wobbly railings or rotting boards, don't ignore it. Repairing your deck when you find the issue extends the life of your deck and preventing minor damage from becoming a major issue.
Regular cleaning is paramount
It's a fact that your deck will collect debris and dirt with time, from pollen in the spring to leaves in the fall. Regularly cleaning deck boards and railings will help you achieve an attractive, tidy appearance.
Seal in the Spring
The ideal time to seal your deck is late spring. This is because temperatures are moderate during this time of the year. Be sure to seal your deck once a year to keep it looking fresh and new
Look for signs of rot
Not sure how to spot rot? Use a flat blade screwdriver and push it against the structure boards to manually test. If the screwdriver can be pushed a quarter of an inch or more into the board, you most likely have rot. However, if you catch it quickly enough, areas of rot the size of a silver dollar or smaller can be remedied with wood preservative and a chisel.
Engage in preventative deck maintenance
Every fall, move tables, chairs, planters and other deck furniture and décor to keep rot and discoloration at bay. Whenever leaves begin to pile up, sweep them away. Additionally, trim bushes and trees away from the deck. This prevents mold, moss and rot. Be sure to keep shrubbery at least twelve inches from your deck.
If you have decided to remodel or construct a custom deck, when you consider all of the options and features available to you, it can be an overwhelming endeavour. Speaking with a licensed and bonded contractor can be helpful as they can lend their expertise. Call us today for a no-obligation consultation and quote. It would be our pleasure to assist you.