DIY VS. Hiring Out: Why You Should Use Handyman Services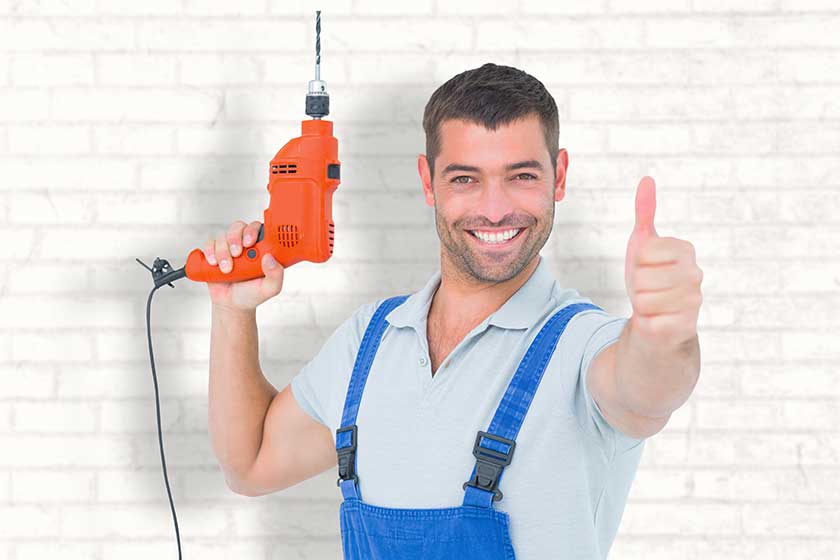 Handyman services are a critical resource for homeowners everywhere.
Even in a new home, things will go wrong, and when they do, it is important to get them addressed by qualified professionals you can trust.
Can you do it yourself? Sure but there are plenty of reasons why you shouldn't. Today we will take a close look at why you should hire out for handyman services rather than trying to do it yourself.
Why You Shouldn't Do it Yourself
Here are a few problems that can crop up when you dust off the tool belt and decide to do it yourself.
It's Time Consuming
Many repair jobs can take hours to complete. As a working professional, that is probably time you don't have. Remember that the process is not as simple as just making the repair. You need to diagnose the situation, acquire the materials necessary, and then figure out how to properly apply them.
The process is so time consuming that many people eventually give up on it. Recent surveys show that the average American has nine projects at any given time that they have been putting off for more than a year.
A handyman service will be able to diagnose the problem quicker, and may even have the materials required to make the repair on hand.
But no matter how long they take making the repair, you can relax with your family and not worry about it.
It Can Be Dangerous
If you don't have much experience using tools, the process of doing a repair can be very dangerous. In fact, each year, over 200,000 do it yourselfers are injured while trying to make repairs. There is no reason to risk physical harm trying to perform a task you aren't well qualified for.
A good repair service will be able to safely take care of any problem in your home. They will also be fully insured in the event that something does go wrong.
It Can Be Expensive
When most people do it themselves, it is with the purpose of saving money. While it may seem cheaper, there are actually several reasons why it might not be.
For one thing, you will need to procure the proper tools and hardware, which can be expensive.
But there is also the matter of time spent on the project. When you go into work, you attach a specific monetary value to your time. Doing it yourself is, without question, work. When you add up the time, and the resources required to complete a project it may very well be just as expensive, if not more so than hiring someone.
Why You Should Consider Fix Construction for Your Next Repair
Here are a few reasons you should contact Fix Construction the next time you need a repair.
Fully Licensed
We have been fully licensed by the state of Maryland (having received the Maryland Home Improvement License) so that you never need to wonder about the legitimacy of the person coming into your home.
Most handyman services are only officially licensed to handle a specified range of task that leave out plumbing, HVAC, and electrical work.
However, our licensing allows us to tackle a wider range of jobs. That means we are just as well equipped to handle a dead outlet as we are a squeaky door hinge.
Fully Insured
Using handyman services that are fully insured is mutually beneficial both to yourself and the people coming into your home. We never expect anything to go wrong, but when it does, it is important that everyone has protections in pace.
In addition to being fully licensed, we are also fully insured.
We are Affordable
The average local handyman can cost anywhere from $70, to even as much as $125 an hour to come fix things in your house.
At FIX, we offer financially accessible handyman services that normal every day people will be able to afford.
We also don't pad our rates with hidden fees the way that many of our competitors do. The quote we give you is straightforward and transparent. There are no additional charges for travel, or any of the other things that other handyman services use to overcharge their clients.
While our competitors charge nearly $100 an hour for the same work, we make a point of being accessible to the average home. Our rate is a flat $55 an hour*. Our fair pricing can translate into hundreds of dollars in savings for bigger jobs.
For honest work at an honest price, Fix's Handyman Services is your go-to company.
Reputation
Chances are, the problem you are experiencing in your home is one that we have seen and tackled many times in the past.
We are a reputable company with plenty of experience under our belts. Reputation matters when you hire a person that will be coming into your home.
You don't want to hire someone in with limited experience, or no history of doing quality work in the past.
You want someone with proven success. That is us. We are an established presence in the Maryland community with a solid reputation for doing work that leaves people satisfied. Take advantage of our reputation, and hire someone you can trust to handle your home maintenance needs.
We Have High Standards
When you hire someone to fix a problem in your home, the quality of the work is ultimately going to be subject to their idea of what good work looks like.
Unfortunately, there is no universal standard of quality when it comes to handyman services.
Some people do good work. Others don't. Nearly 64% of Americans own a home, and chances are every single one of them has hired someone to perform a job, only to be disappointed by the outcome.
We understand that hiring someone to work on your home requires a leap of faith. We honor that great responsibility by holding our work to the highest standard possible.
When you let a stranger into your home to fix a problem, you deserve peace of mind that the outcome will be to your liking. At FIX's that is the most important guarantee we can offer. Our expectations are just as high as yours.
Conclusion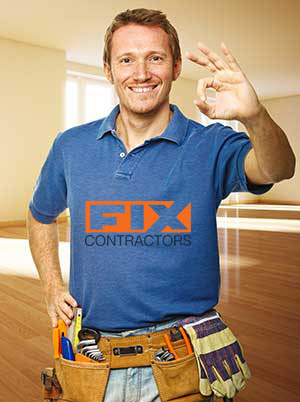 What will you do the next time you notice a crack on your wall? Will you sink time and money into doing it yourself? Or will hire a company that cares about giving their clients good work at a price they can afford?
When you boil it all down, that is our mission at FIX's Handyman. We've set fair rates, gotten licensed and insured, all to make sure that our customers receive the care they deserve.
It matters who you let into your house. Next time you are in a pickle with home maintenance situation, give us a call.
We offer free consultations so that you can have a clear idea of what everything is going to entail when we come to your home to do the repairs.
Don't do it yourself.
Instead, sit back, relax, and let someone else take care of your problems for you.
---
References:
Sapsted, David 01, May 2016, 200,000 Injured Every Year in Do it Yourself Accidents. Retrieved From: https://www.telegraph.co.uk/news/uknews/1517089/200000-injured-every-year-in-DIY-accidents.html
Schmall, Tyler 12,June 2018, You're Not the Only One Putting Off Your Do-it-Yourself Projects Retrieved From: https://nypost.com/2018/06/12/youre-not-the-only-one-putting-off-your-diy-projects/
(*Minimum of 4 hours. Must be purchased in 4-hour intervals.)