Everything You Need to Know About

Your Coveted Kitchen Remodel


A kitchen remodel isn't something to do hastily – it's a very big deal. Before you even meet with a kitchen remodeling expert, read our advice on crafting that dream space you've always wanted...
First Things First.
Why You Should Invest in a Kitchen Remodel

In 2015, kitchen remodeling was one of the two most common home improvement jobs enjoying a 79 percent popularity rate in the US. Kitchen renovations have consistently been a common pursuit with homeowners throughout the years, but more and more contractors have reported that kitchen renovation is the most requested job they offer. And the trend continues – according to the most extensive survey on the subject, the number of these requests has skyrocketed since 2001.*
Kitchen Remodel Cost Boasts a High Return for Homeowners
If you think about it, this isn't a big shocker. It has some of the highest returns on money you can spend on home renovation. As more and more Americans are realizing that the kitchen is the heart of the home, more value is being placed on building and purchasing homes with a welcoming dining space to both host friends and family and retreat from the world. The average cost of kitchen renovation is offset by years of pragmatic use, aesthetic satisfaction and of course, high returns for homeowners upon resale.
KITCHEN REMODELING ROI
2016 National Averages ($ USD)
0
Major Kitchen Remodel Cost
0
Minor Kitchen Remodel Cost
Kitchen Renovation Ideas that are "Going Viral"

Here are some of the top recent kitchen trends as reported by My Consumers Voice**
A clean and contemporary look, fusing styles and a multitude of colors in one kitchen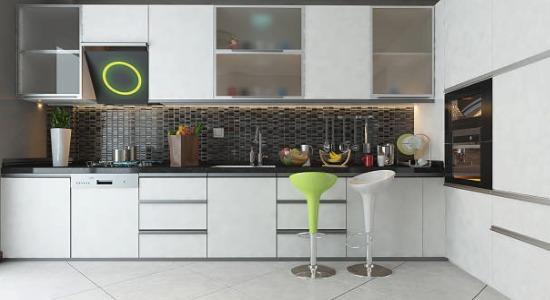 A variety of modern appliances in the kitchen
Steam ovens are gaining popularity
Kitchen pieces that have a furniture look
Outdoor kitchens are surprisingly popular
Tall gathering tables and counters in lieu of the standard kitchen table
Televisions and docking stations installed into the kitchen
Refrigerators dedicated to wine
The Cost of a Kitchen Remodel

When to Spend and How to Save

Trends Worth Splurging on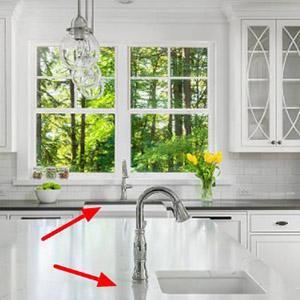 A second sink:
This second sink is often placed outside of the main cleanup and cooking zone. The benefit is room for a second chef to prep, wash hands, and tend bar during parties as kitchens are being used more for entertaining.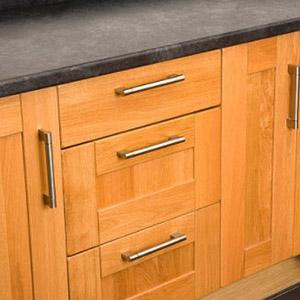 Paneled cabinets:
Decorative panels with oversized doors give your kitchen a furniture-like, custom-build appeal that is growing in popularity.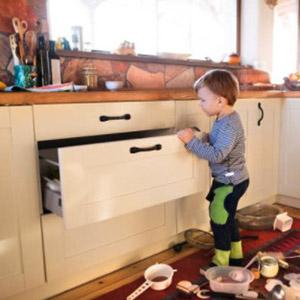 Soft-close drawer glides:
Installed on the sides or underdrawers, these glides allow you to pull drawers completely out of the cabinet, making it possible to reach everything inside. Smart usage of space is always in style.
Driving Kitchen Renovation Cost Down:
Here's How to Save Money on Cabinets
Go with a manufacturer that offers standard options that provide the door style and finish you want with no upcharge.
Don't pay for custom organizers when you can DIY. Opt for utensil dividers, back of door spice rack and rollout trays for a fraction of the cost.
Don't choose custom configurations. Use cubby units, appliance panels and wine organizers you can purchase at the store to avoid buying a custom cabinet.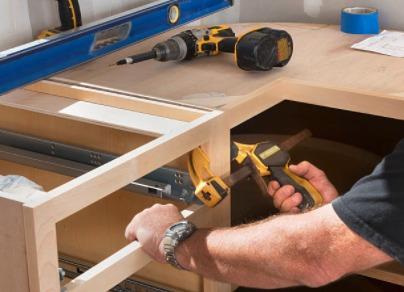 Kitchen Remodeling Ideas:

How to Choose What Suits Your Needs

Refrigerators: The Cold Hard Facts
If you're choosing a side by side configuration, get an in-door beverage center and/or ice dispenser. If you choose not to install a side by side setup, don't. You'll sacrifice precious fridge capacity where you need it most: the freezer.
If you like everything to be in its place, remember that French door models can be easier to organize.
Enjoy easy access to frozen foods when you choose a two drawer configuration for the bottom freezer.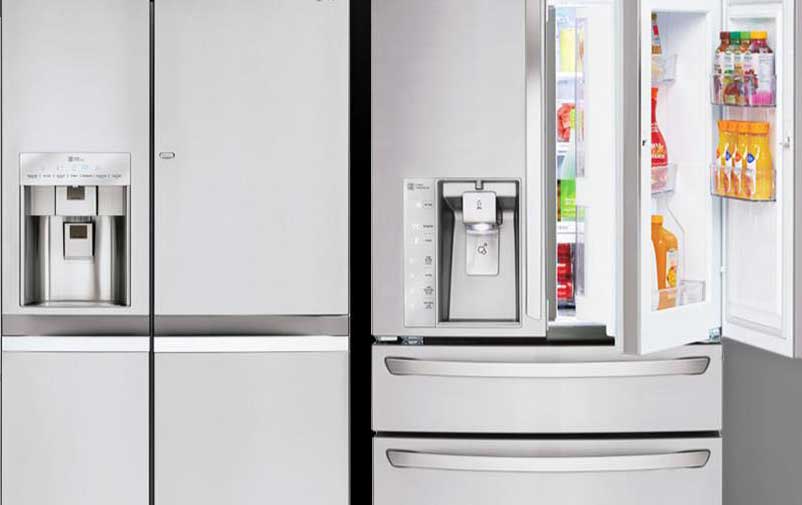 Is a Drawer Dishwasher Worth the Investment?
Drawer dishwashers are an excellent options for people who:
Do small loads often. You can run a drawer at a time to save on water.
Have a narrow kitchen. You won't have to deal with a tip-down drawer.
Don't want to put away dishes. It's easy to load dirty dishes into one drawer after your meal, while you pull clean dishes from the other before your meal.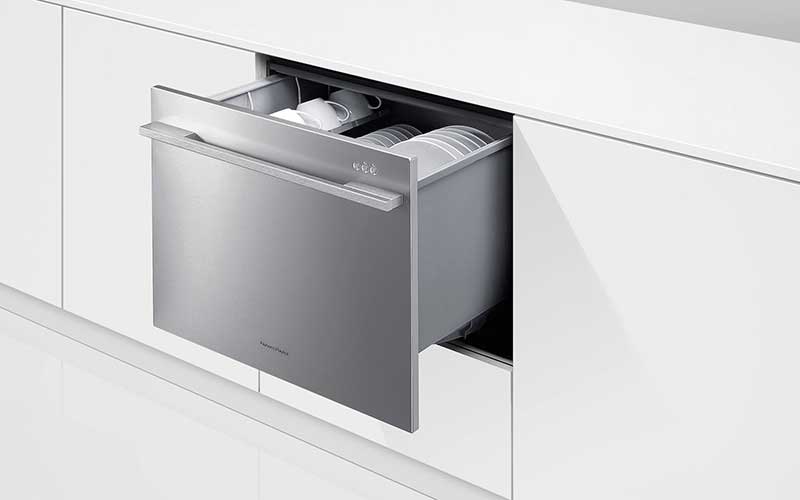 More Kitchen Renovation Ideas:

Choosing the Appropriate Kitchen Floor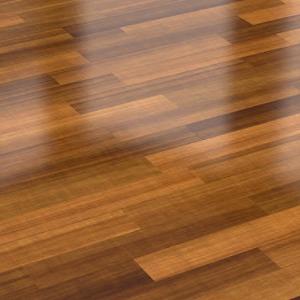 Hardwood Floor:
Pros: A traditional good look and a comfortable and warm surface that will be gentle if you drop a dish.
Cons: Might scratch or lose its luster over time. Can also dent and require refinishing.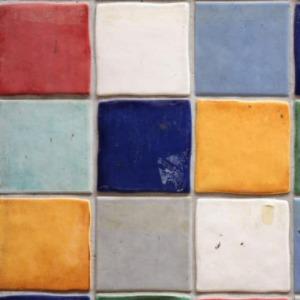 Porcelain Tile:
Pros: Durable, easy cleanup and lots of colors, sizes and textures to choose from.
Cons: Can be hard and cold to stand on! Hard on dishes you drop.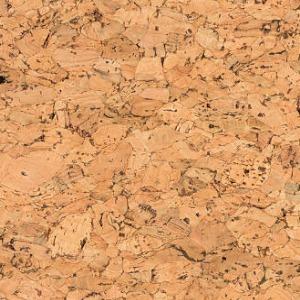 Cork Floors:
Pros: Natural look and cushiony under your feet.
Cons: Needs maintenance every couple of years, and is difficult to refinish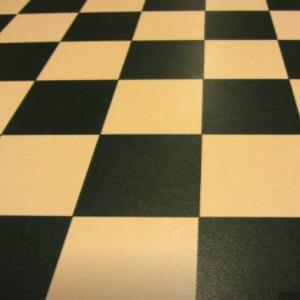 Linoleum:
Pros: Comfortable like wood, but with color and design of tile. Traditional and easy upkeep.
Cons: Visible seams in large kitchens.
After the Kitchen Renovation:

How to Keep a Safe and Clean Dining Space


Filter drinking water – this can cut levels of chlorine, lead and many other contaminants.
While you're at it, change your refrigerator filters before the expiration date. If your fridge is built with a water dispenser, change your filter every six months. Otherwise sediment will build up.
Get rid of cracked cutting boards – choose boards comprised of hard plastic or maple so that germs will not accumulate.
Scrub cutting boards – clean your prep surfaces with soapy hot water each time you use them.
Clean prep surfaces on the regular – scrub these areas with warm, soapy water each time you use them.
Dry silverware and plates thoroughly – this prevents bacteria. Also, don't forget to wash your hands before putting dishes away
Choose a copper sink – these metals have antimicrobial properties.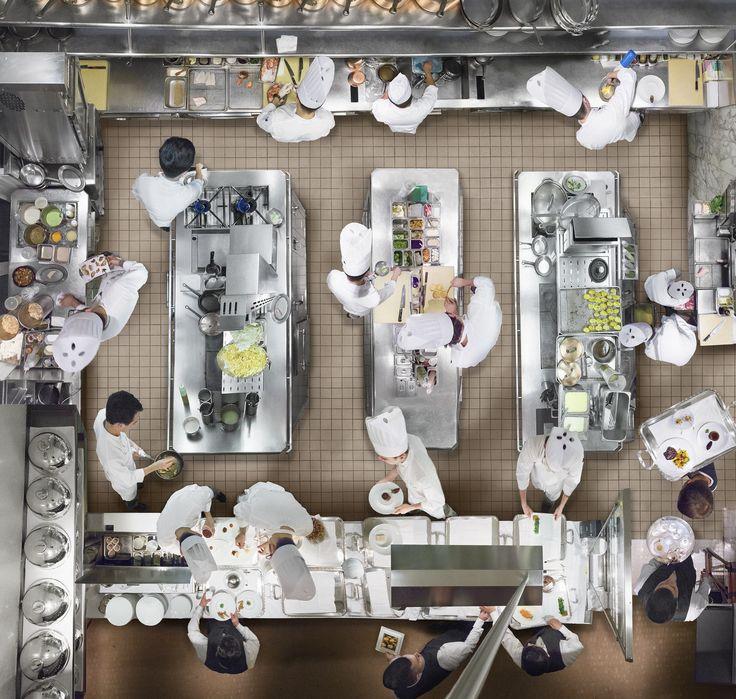 Kitchen Remodeling in Maryland
If you're looking for Baltimore kitchen remodeling or kitchen remodeling in the Washington DC area, we encourage you to contact us for a complimentary, no obligation quote. We have kitchen remodeling in Baltimore and Washington DC down to a science, determining what your needs are and offering customized solutions perfect for you, your family and your home.
We realize we need to earn your service, which is why we offer security (licensed, insured and bonded professional work), creativity, precision, and why we deliver on all of our promises. No surprises, no unexpected wait, just solid, consistent work that will result in a timeless look for your kitchen that you can enjoy for years to come.
* http://eyeonhousing.org/2016/05/kitchen-and-bath-remodeling-more-common-than-ever-in-2015/
** http://myconsumersvoice.com/kitchen-remodel/statistics-kitchen-remodeling/