How to clean up after your renovation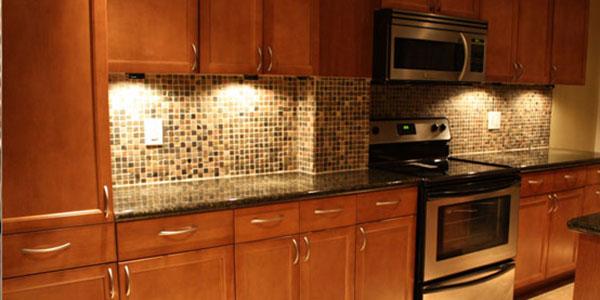 Wipe the walls
You may think that walls can't get dusty, but you'd be wrong. Dust and hair can get stuck to walls, and if your general contractor scuffed the wall at all, you'll need to get the black mark off.  
If you didn't paint your walls, grab a damp rag and wipe down the walls from top to bottom. Dust that sticks to walls can make them look darker, so washing them will help brighten them. If you can't reach some of the higher parts of the wall, wrap your damp towel around your broom or mop handle and wrap a rubber band around it to secure it.  
If you did paint your walls, dry dusting is best. This won't hurt the paint color, and you can still get the dust off the wall.   Make sure you wash your walls before moving onto the next step.  
Vacuum like never before
Drywall dust and wood flakes float around your home during the renovation, and when they finally settle, they're hard to get rid of again. After cleaning your walls, start vacuuming.  
This is probably the most extensive part of your clean-up project so set aside some serious time. You need to vacuum every floor in the area of the renovation. It'll usually take more than one swipe to grab all the dust, so go over the floors several times to make sure you get it all.  
If you have upholstered furniture in the area, use your vacuum's attachments to go over the seat cushions. Dust can live here too, and it can coat all sides of the chair or couch. Make sure you trace your furniture multiple times.  
Once you're finished, go over any tile, linoleum or hardwood floors with a mop. This will pick up anything left over from the vacuum.  
Hand-wash everything else
Throughout the renovation, there's a good chance your pots, pans, light fixtures, vents and other knickknacks got coated in dust. Before you put everything away, you need to clean it all first.  
Fill up your sink with soapy water and start washing anything that wasn't safely stored away during the renovation. This could include spice racks, knife blocks or hanging pots and pans. By washing them, you'll know that dust won't end up in your food the next time you go to make a meal.  
If you didn't get new light fixtures, be sure you unscrew the casings and wash them. The dust can really dim the light.  
Don't forget to clean the vents too.
After all, you don't want to be breathing in dust all season, do you? Once you're finished, sit back and enjoy your lovely new home!