3 Tips for Finding and Fighting Hidden Health Hazards in Your Home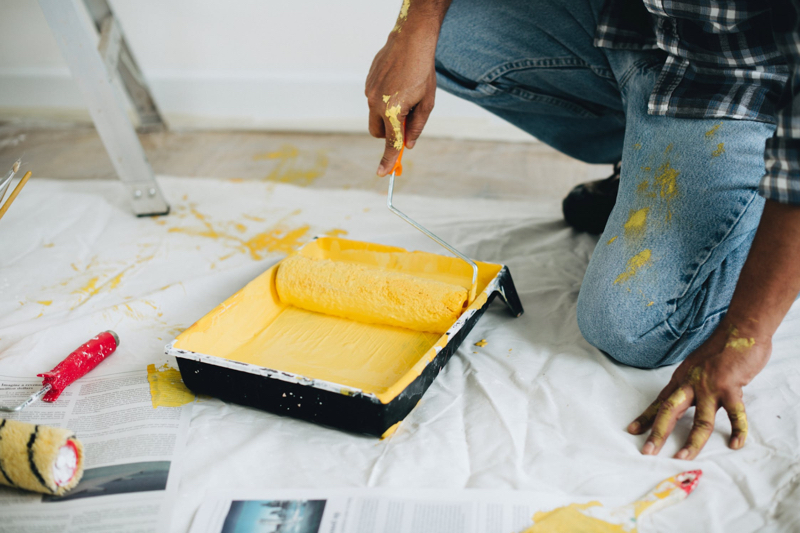 For most families, home is their heart. Your home is where you dream up goals, live your lives, and make memories together. However, if you are not careful, your home can also make you and your loved ones sick. Dangers inside your home are often hard to see, which is why you may need a few helpful tips to help you spot them and get them out of your life for good.
Toxins Can Threaten Your Family's Wellness
When you make improvements to your home, it's normal to focus on the aesthetic qualities of the upgrades and products you choose. If you spend a little time researching the safest ways to remodel your home, however, you can prevent your family from coming into contact with dangerous toxins. Even the materials that are already in your home can present a danger, so follow all the proper procedures when making repairs. For example, lead paint may be present in many older homes, and improper removal can increase the risk of severe health problems. So, if you suspect lead is in your home, you need to find a contractor who has been EPA-certified to guarantee safety when it comes to completing projects.
Being aware of the odors and gases emitted from certain paints and other materials is also important for your well-being. Look for paints, varnishes, and adhesives that are low-VOC or VOC-free to prevent toxic gases from building up in your home. Finally, you will want to take more care when selecting furniture as well since many popular furnishings contain formaldehyde, which many researchers believed to be linked to cancer.
Poor Air Quality Can Affect Your Health
Even if you are not doing major work around your home, pollutants and toxins can saturate the air your family breathes. You can't see most of these contaminants, but they can cause short-term irritations and long-term health issues for anyone living in your home. One of the easiest ways to diffuse indoor air pollution is to open more windows and allow fresh air to circulate throughout your rooms. Best of all, you don't need to keep your windows cracked for a prolonged period of time to properly cleanse the air inside your home; all you need is about five or 10 minutes each day to cut down on carbon dioxide and other harmful chemicals.
When opening a window is not doing the trick, you can also try other tactics for increasing air quality. Change out your filters on a regular basis to remove more pollen, dander, and dust, and build consistent cleaning habits. Another option for removing pollutants is to use an air purifier that fits your needs. You will need to think about the size of each room in your home as well as the features you need to make air purification simple, like remotes and easy maintenance
Cleaners Can Make Your Home More Toxic
It seems odd that the products you trust to clean your home can actually leave it dirtier. However, many of the toxins left behind by popular household cleaners can be more harmful to your health than dust, dirt, and bacteria. Simply mopping your floors with these toxic chemical cleaners can lead to disruptions on hormone production or event birth defects in unborn children. Those are some hefty prices to pay for a clean home, but thankfully, there are safer ways to keep your home spotless. Green cleaning products and methods prevent toxic chemicals from being released in your home or the environment. By eliminating these problematic products from your cleaning routines, you can potentially eliminate side effects that could make you sick. When in doubt about the products, it helps to know how to read ingredient labels, but you can also use helpful apps to give yourself peace of mind.
You can't be a healthy, happy family without a healthy, toxin-free home. So, know the dangers that could be hiding in your home, and the steps you need to take to get them out. Your health and safety may depend on doing so.