Remodeling an old house: things to pay attention to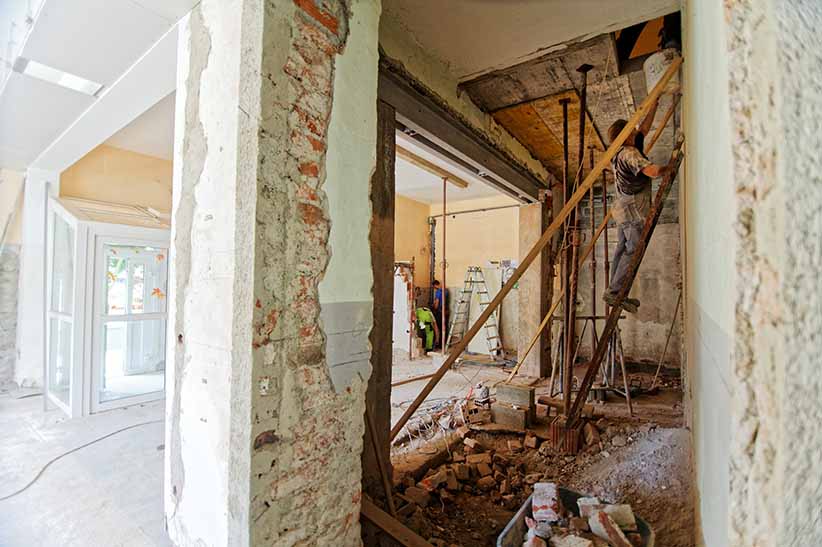 Buying an old home and deciding to remodel it or simply wanting to touch up your old house can both be fantastic decisions! You can improve your home and make it a better place to live in. Still, there is a slight stumbling block in your way to a practically brand-new home: the planning, budgeting, and work you have to put in to pull it off properly and without harming your family's finances.
In addition, what most people ignore is that this doesn't simply mean making your home look better. There are things in your house that might need fixing, and this is the perfect chance for you to carry out such work! So, we have put together a guide to remodeling an old house: things to pay attention to as a way of helping you plan ahead!
Do not focus only on appearance
As we mentioned before, some people focus on making their house look as pretty as possible. However, there could be severe issues with your home that could cause you significant financial losses down the road. Hiring a house inspector is one way of dealing with this, but here are the things you should keep an eye out for.
Mold and water damage
If a house is old and in a humid area, you might have trouble with mold and water damage. The most visible damage of this type is commonly found on the house siding, particularly if there is a faulty gutter. However, bathrooms, kitchens, attics, and basements should be carefully inspected before remodeling starts so such issues can be fixed.
Roof leaks
You do not want to miss a roof leak! It can let water into your attic, which would then play havoc with the insides of your home. Triple check for this issue since it is tied for first place with faulty wiring for the damage it can cause to your house.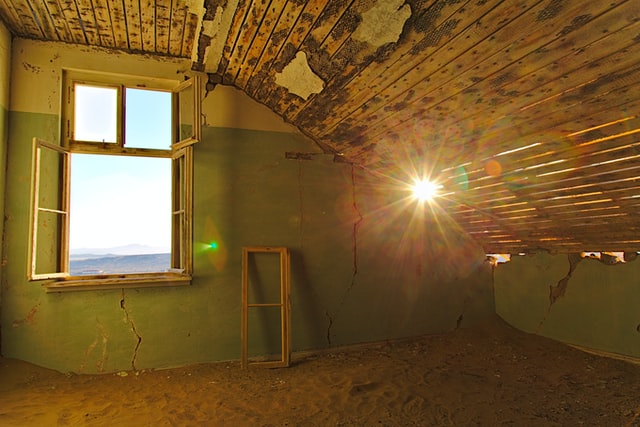 Leaky roofs can entirely ruin your attic!
Windows and doors
You want to make sure that your windows and doors are still properly sealed. And that the frames have not warped. If one, or both, of these issues are present, you will have a hard time keeping your house warm during winter. You will more or less constantly be experiencing a draft.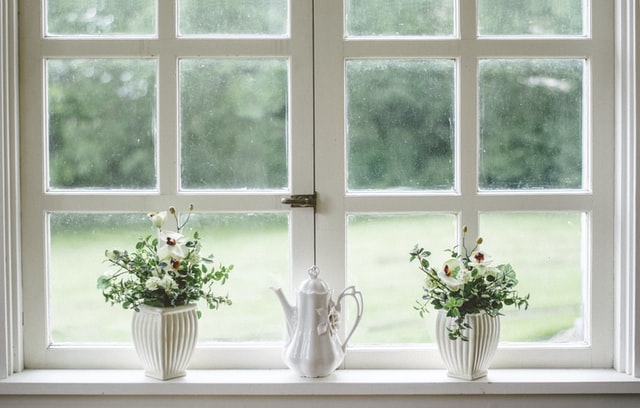 A window might look pretty but still be drafty!
Insulation
Faulty insulation is another issue that makes it difficult to warm up a house. Unfortunately, it is tough to judge whether your insulation is properly done if you do not have relevant knowledge. So, you will want to ask your house inspector to pay special attention to it.
Wiring
You will not know one hundred percent whether the wiring is faulty or not. However, you are somewhat able to check this yourself. If there are any frayed, bare, or sparking wires, it is a sign that something needs to be done as quickly as possible. Otherwise, you run the risk of starting a fire. Another less common sign is the flickering of lights or random turning off of appliances.
Walls and floors
Old wallpaper, lead paint, tacked on, or, God forbid, carpets glued to the floor. When remodeling an old house, you want to keep an especially keen eye out for this. The work it would typically take to renovate your walls and floors can get significantly more difficult if you encounter any of these.
Gutter system
Gutter systems might not seem like a priority, but you will be thankful to have fixed them up the first time it seriously rains. Otherwise, you risk overflow, which can cause water to leak into your home if the gutters had been nailed into the walls.
Get your items out of the way
Remember that remodeling can be rather messy work. You do not want your furniture and items exposed to dust, paint, dirt, etc. So, set aside the things you will need to have with you at all times and look for storage services in Maryland so you can find a place for unnecessary items. This is better than simply covering them with something since it will also get them out from the underfoot of the contractors.
Make sure to budget carefully
Remodeling can get very expensive very quickly if you are not careful. First, check over your home and hire a house inspector. This way, you can pin down the remodeling you must do before giving in to your desires. Also, make sure to get several quotes from potential contractors before you even begin to draft a budget! You should not need to go into debt to carry out the remodeling. In such a case, you need to go back to the drawing board and consider what you can do without.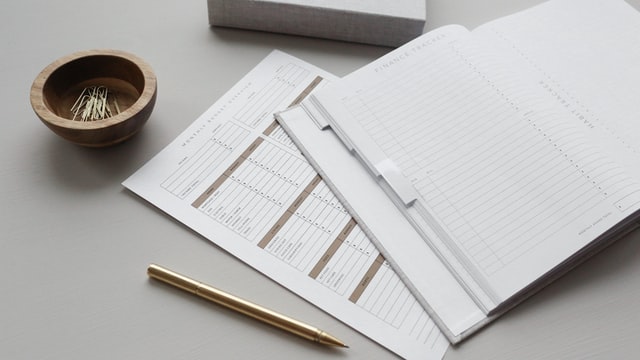 Drawing up a proper budget can help you prevent debt or even save money in the long run!
Prepare for the remodeling
You should not forget that you will be remodeling the home you are probably living in. This means that you run the risk of not being able to stay there if the work is extensive. The professionals from A2B Moving and Storage, who have encountered many such situations over the years, warn that leaving the decision of where you will stay for the last moment can lead to temporarily having no place at all. This is a particularly thorny issue for families with children.
Choose a good contractor
Now, keep in mind the following. If one contractor offers a lower price than everyone else for the same work, it's too good to be true. They have either made a mistake when calculating costs or underestimated the difficulty of the task. In such cases, you run the risk of the contractor defaulting and backing out of the project, which will lead to further costs on your end. So, make sure to get a contractor with a good reputation at a reasonable price that will satisfy both you and them.
Final Words
Remodeling is arduous, yes, and there is a lot to pay attention to. However, with our guide to remodeling an old house, we are sure you will do just fine! Just remember to take things slowly and be thorough.